This post is for all my fellow Warhammer 40k players out there. I've recently been trying to figure out how to strip the paint off my old figurines. You won't believe how easy the solution was!
The secret is the power of pine! I really couldn't believe how well this worked. I took some before and after photos to give you guys a better idea of the finished product!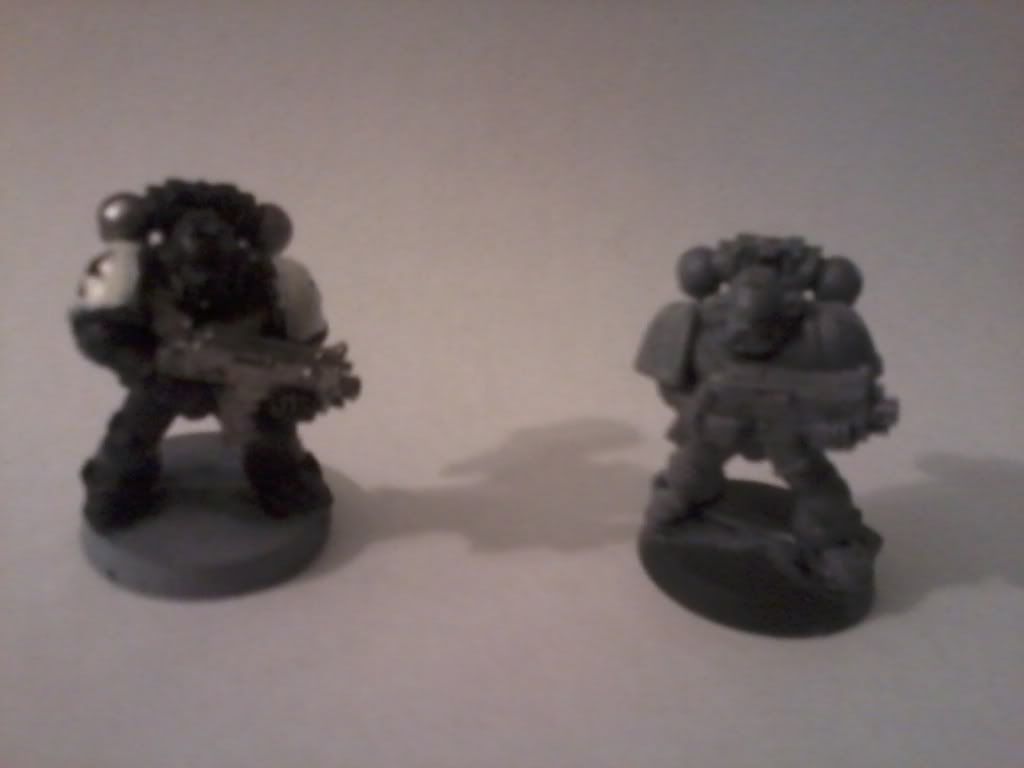 The pewter figure (above) seemed like it was unaffected at first but once I started scrubbing the paint just fell off. The plastic figure (right) turned out great. The plastic is actually a bit stained and seems darker then a virgin plastic model, but its completely stripped of all paint, decals, or primer.